The Awesome Literary Society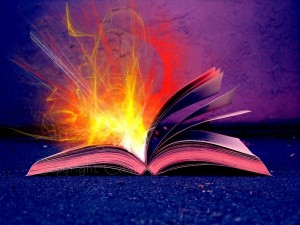 The Awesome Literary Society, formerly known as Our Book Club, is for grades 4-8.
Featuring imaginative novels from our middle-grade section, Our Book Club offers fun discussion, activities, games, movies and snacks for kids in grades 4-8. We read one book each month, meeting each Thursday from 5–6pm for fun activities and discussion about the book of the month. We usually end each month with the meeting on the last Thursday lasting a little longer, 5–6:30pm, by watching a movie with theatre style popcorn or a game night. We cover lots of details about the books, including fun facts about the authors and genres. The best part is that at the end of the year we will have read 12 books!
This book club is currently led by Children's Assistant Sabrina Glidden; sign up is in the Children's area.
2019
December – Winterfrost, Michelle Houts
November – Miraculous Journey of Edward Tulane, Kate DiCamillo
October – Scary Stories to Tell in the Dark, collected by Alvin Schwartz, illustrated by Brett Helquist
September – Alice in Wonderland, Lewis Carroll
August – Word After Word After Word, Patricia McLaughlin
July – Tuck Everlasting, Natalie Babbit
June – Space Rocks, Tom O'Donnell
May – Warriors: Into the Wild, Erin Hunter
April – Where the Red Fern Grows,Wilson Rawls
March – The Ice Dragon, George R.R. Martin
February – Because of Winn-Dixie, Kate DiCamillo
This month we will have a Winn-Dixie/Valentine's Day Party 5-6pm, February 14th. Feel free to bring a friend! Each week, we will have crafts, games, and discussion. February 28th will be MOVIE Night 5-6:30pm.
January – A Wrinkle in Time, Madeleine L'Engle
2018 Books Completed:
November – Midwife's Apprentice, Karen Cushman
October – Murder is Bad Manners, Robin Stevens
September – Fantastic Beasts and Where to Find Them, J.K. Rowling and Newt Scamander
August – Nightbird, Alice Hoffman
July – Trumpet of the Swan,  E.B. White
June – Lucky Broken Girl,  Ruth Behar
May – Gustav Gloom and the People Taker, Adam-Troy Castro; Ill. by Kristen Margiotta
April – The Girl Who Drank the Moon, Kelly Barnhill
March – Frankenstein, Mary Shelley
February – Brendan Buckley's Universe and Everything In It, Sundee T. Frazier
January – Zero Tolerance, Claudia Mills
2017 Books Completed:
· January: Inside Out & Back Again by Thanhha Lai
· February: The City of Ember by Jeanne DuPrau (including film)
· March: Found by Margaret Peterson Addix
· April: Island of the Blue Dolphins by Scott O'Dell
· May: The Invention of Hugo Cabret by Brian Selznick
· June: The Templeton Twins Have an Idea by Ellis Weiner
· July: The Incorrigible Children of Ashton Place: A Mysterious Howling by Maryrose Wood
· August: The Outsiders by S.E. Hinton (including film)
· September: The Bad Beginning: A Series of Unfortunate Events by Lemony Snicket
· October: The Pepins and Their Problems by Polly Horvath
· November: The Sixty-Eight Rooms by Marianne Malone
· December: The Best Christmas Pageant Ever by Barbara Robinson