HCPL's COVID-19 Response (Updated 5/8/20)
Wondering when the library building will be open again?
Starting 5/4/2020:
The library will be open under Phase 3, Part 1:
LIMITED SERVICES includes:
Holds pickup only.
Curbside pickup is available for our elderly or disabled patrons.
One person per household; no family groups.
Please wear a mask when visiting.
Children's department is only accessible via the ATRIUM DOOR, by the alley.
Doors are LOCKED — staff will call YOU to make an appointment to pick up your items.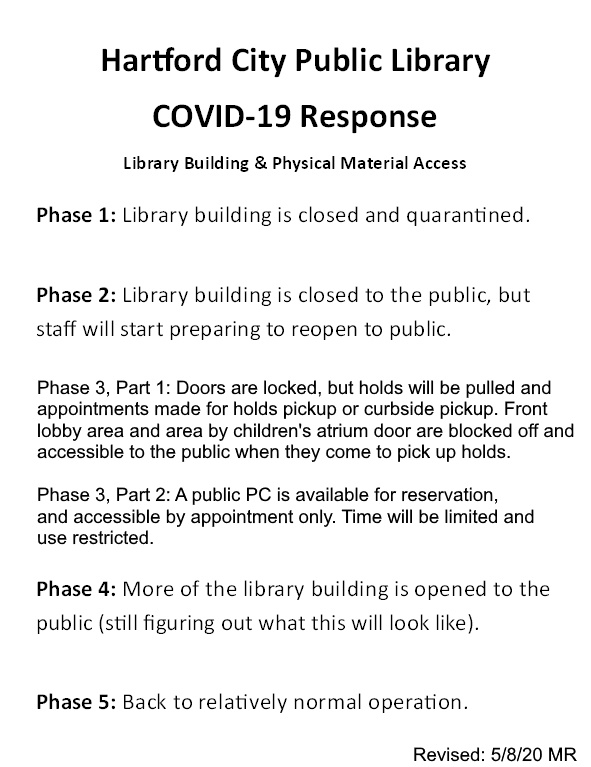 Pandemic protective measures plan